Sourcing and storage of investigational medicinal products
We provide comprehensive support for clinical trials in close cooperation with Sponsors, CROs and research centers
We support the implementation of commercial and non-commercial clinical trials. We do business based on a permit to operate a full-profile pharmaceutical wholesaler facility, we have a DPD certificate.
We offer a comprehensive range of services designed to handle clinical trials in Poland, the European Union and beyond. If you need to conduct clinical trials outside the European Union, we additionally offer support with customs clearance.
Click to go on Request an offer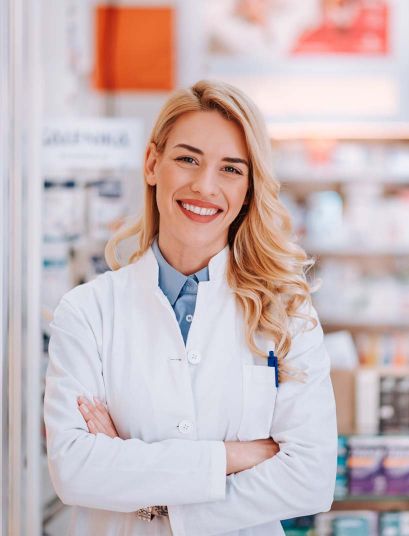 01.
We source investigational medicinal products
In line with the requirements of our clients, we supply required medicinal products for clinical trials, including innovative medicines, biosimilars, comparators, samples for research and ancillaries at competitive prices along with the required documentation, i.e. COA, BRC, COC, Pedigree etc.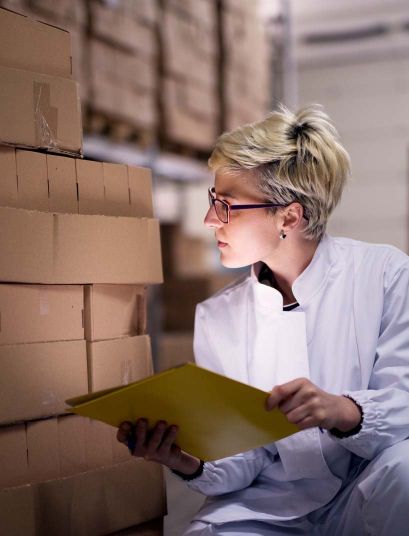 02.
Controlled storage conditions
We provide controlled storage conditions for products in temperatures ranging from +2°C to +8°C and +15°C to +25°C
Design and production of labels and packaging
We design and produce labels and packaging
Based on the content provided by the Sponsor or CRO, we prepare and design labels in accordance with the requirements of Annex 13 of the Good Manufacturing Practice.
We print labels and leaflets, as well as booklets, in the languages selected by our clients.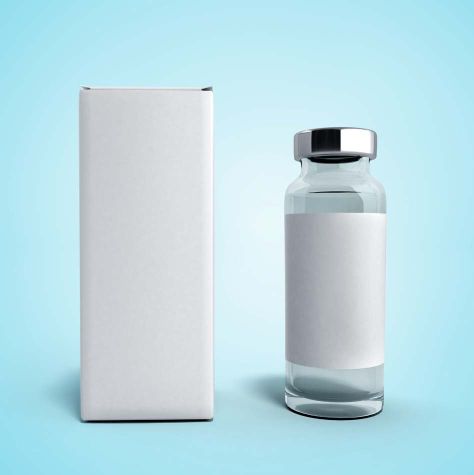 We prepare labels for:
Direct
packaging
Outer
packaging
Blister packs
Bottles
Pre-filled syringes
Vials
Marking and packaging of investigational products
We mark and package investigational products
We offer marking of direct packages with 2D codes, serialization of packages as well as blinding and randomization according to the requirements of the client.
We repackage and label products at a temperature of +15°C to +25°C.
Certification and release of investigational medicinal products
We certify and release investigational medicinal products
Providing the highest quality of service is of paramount importance to us. An experienced team of Medezin Qualified Persons is responsible for releasing investigational medicinal products, reference products and additional products for the clinical trial.
Investigational medicinal products are released in accordance with the requirements of Directive 2001/20/EC and Annex 13 of the Good Manufacturing Practice.
Transport to/from sites
We transport products to and from centers in controlled conditions
We guarantee on-time and top-quality deliveries of goods to the centers specified by our clients, both in Poland and abroad.
What does the offer include?
After the service is completed, we supply transport documentation and printed copies of temperature read-outs.
We provide validated temperature recorders for the duration of transport.
The location of Medezin within an agglomeration surrounded by a network of motorways and highways guarantees quick access to cities in Poland and abroad.
Returns and disposal
We accept returns and handle disposal
We handle returns and the disposal of products unused in a clinical trial in cooperation with a facility specializing in the disposal of medical waste.
After the service has been completed, we supply the appropriate disposal certificates of destruction.